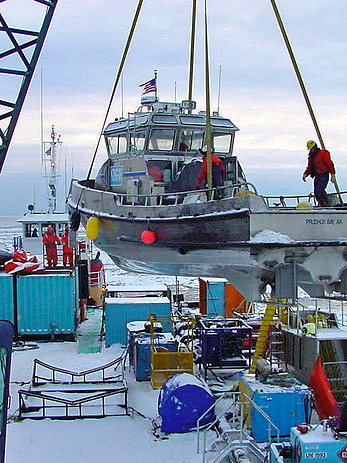 Spill and Vessel Response Plans
A core competency at ARCTOS is Oil Spill Prevention and Contingency Plans (ODPCP's). The ODPCP is at the core of your regulatory compliance activities in Alaska. With a former state regulator with 20 years experience of reviewing and approving ODPCP's leading our team, we compose cost effective, focused plans that are easily comprehended and implemented in the field. Our unique relationship with response contractors, such as Alaska Clean Seas, Cook Inlet Spill Prevention and Response Inc, Chadux and SEAPRO gives us a firm understanding of discharge response mobilization and timing in all areas of Alaska. We draft plans that accurately reflect how, with what and by whom a discharge will be managed and responded by.

ODPCP's require maintenance for ongoing regulatory compliance. ARCTOS monitors and advises our clients well in advance of updating or modification requirements. For both "Major and Minor" amendments to ODPCP's, ARCTOS as the plan writer, is well equipped to address your companies ODPCP's needs immediately. No need to find additional qualified service providers to review and sign additional contracts, or accept delays. Simply call us and we are there for your companies needs.
"Kirsten Ballard and her team were able to perform their work under tight deadlines and within our budget requirements. I don't think anyone else could have pulled it off!"
Brooks Range Petroleum Corporation