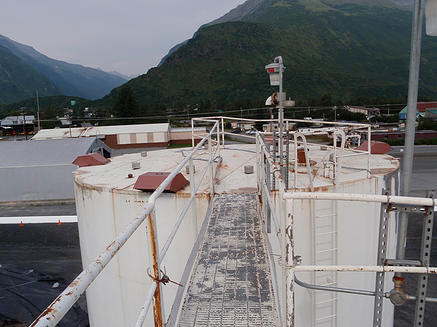 COMPLIANCE INSPECTIONS
ARCTOS inspects tanks, pipes, structures, equipment, and other components to ensure regulatory QA/QC compliance, and reliability which helps prevent unscheduled and costly downtime. We recommend solutions that help ensure there are "no surprises" during agency inspections. We help you avoid fines with pre-facility inspections and compliance training. When an ARCTOS inspection is finished, you will know exactly what needs to be done to meet API standards and maintain regulatory compliance.

IMAGING AND MAPPING
Guide your personnel through compliance drills, response scenarios and explain your program to stakeholders using our imaging and mapping services. As a key technical component of ODPCP and inspections, we offer GIS, Auto CAD, photographic inspection documentation, and field drafting of piping systems.

HEALTH, SAFETY & ENVIRONMENT
Keep your personnel, assets, and the environment safe with the help of our HSE experts. With a customized program, we augment your core safety system with comprehensive solutions, including permitting, waste management, audits, and training.